Description
Backend
| | Model | Output Interface |
| --- | --- | --- |
| 1 | C8262 | USB |
| 2 | C8203E103 | HDMI |
| 3 | C8261 | CVBS |
| 4 | C8209DP | USB |
| 5 | C8203DP | HDMI |
---
muC103T/muC103P
muC103T/muC103P is based on OVM6946 which is using the most advance CMOS mixed signal technology. It integrates image array, signal processing, timing and control circuitry, all on a single chip. OVM6946 captures high quality 400 x 400 resolution video at 30 frames per second (fps). It is well-suited to a wide range of endoscope applications, including medical, veterinarian, and industrial. It is ideal for applications requiring a small footprint, low power and low cost. Both muC103T and muC103P have no LEDs on cameras.
Features:
Small tip size : 1.52mm OD
Resolution: 400×400 pixels
Operation voltage 3.3V
Low power consumption
Cable size: 0.5mm OD
Cable length of muc103T: 1M
Cable length of muc103P: 1M/2M/3M/4M
Application Example
Inspection device
Endoscope
Specification
| | |
| --- | --- |
| Imager | CMOS imager sensor OVM6946 |
| Optical Format | 1/18" |
| Clock rate | 4MHz |
| Max exposure | 876 x T line |
| Video Output | Analog |
| Scan mode | Progressive |
| Data format | Raw RGB |
| Picture Element | 400x400 pixel |
| Pixel size | 1.75x1.75um |
| Effective image area | 712x707um |
| S/N Ratio | 34.4dB |
| Dynamic range | 67.1dB |
| Operation Voltage | 3.3VDC |
| Power consumption | 25mW |
| Connector | 6pin 2mm pitch |
| Connection | GND, CLK, VOUT, NC, NC, 3.3V |
| Tip Dimension | 1.52OD x 3.0 mm |
| Optical Spec | |
| FOV | 87.5 deg horizontal, 120 deg diagonal |
| F/No | 5.0 |
| Relative Illumination | 60.7% |
| Working Distance | 4mm ~ infinity |
| IR cut off | 665+/-10nm |
---
C8203DP
C8203DP is designed for muC103P/108P. It outputs live video to HDMI monitor, support photo snapshot and video recording, store files to SD card. These modules are powered by 12V DC.
---
C8209DP
The C8209DP is a USB module, compatible with muC103P/muC108P cameras, with integrated LED brightness control circuit on board, automatically detects the sensor type and outputs video to the computer, no driver installation is required.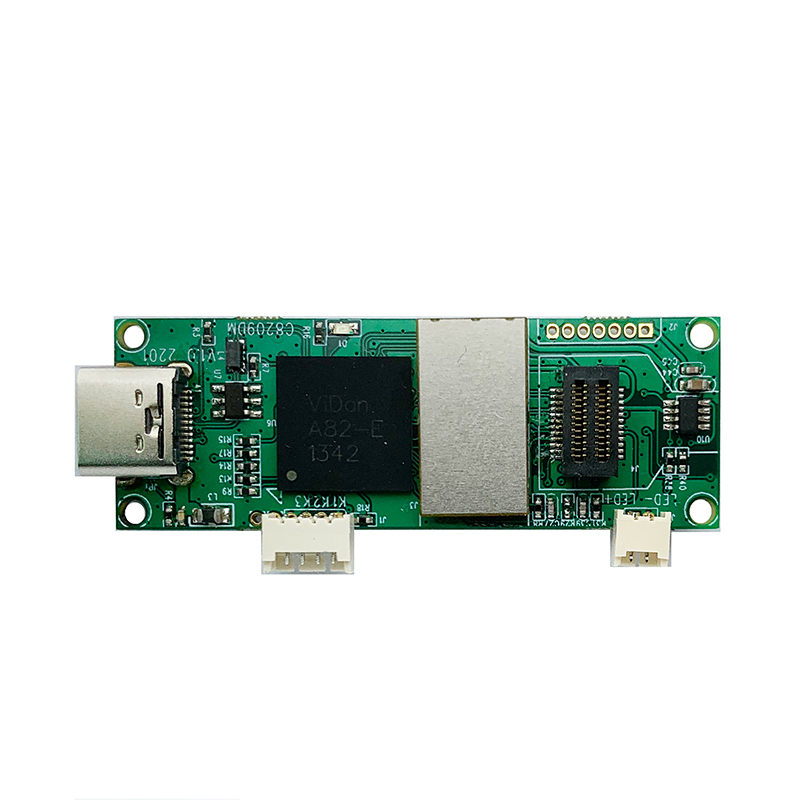 ---
C8262
C8262 is an advanced module for interfacing muC103T camera from COMedia. It is USB UVC compatible, good for those people has already had application software. It outputs MJPEG format such that users can manipulate the image data for specific application.
Features:
UVC compatible, no driver is needed for windows OS
Good for some kernel of Linux OS
Output 384×384 pixels at 30fps
MJPEG for video data output
LED to indicate operation status
Enter sleep mode when no data streaming
Simple operation for AWB
Mini USB connector
Powered by USB port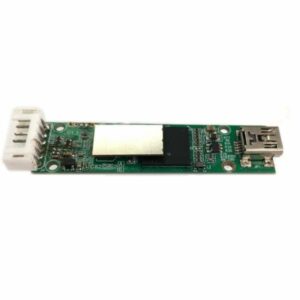 ---
C8203E103
This module has been designed for muC103T and output real time video to HDMI monitor. It performs still image capture as well as video recording and store files to SD card. It has been designed for operation by DC5V or lithium battery.
Features:
Interface to muC103T camera
Real time Video output
HDMI output 1280×720@30fps
Simple operation for AWB
AVI recording and JPG snap shot
Store to SD card, up to 32G
Image quality fine tune possible
RTC with battery backup
Battery level detect and display on screen
5VDC or 4.2V Li-ion battery operated
Built in battery charging
Individual GPIO for key input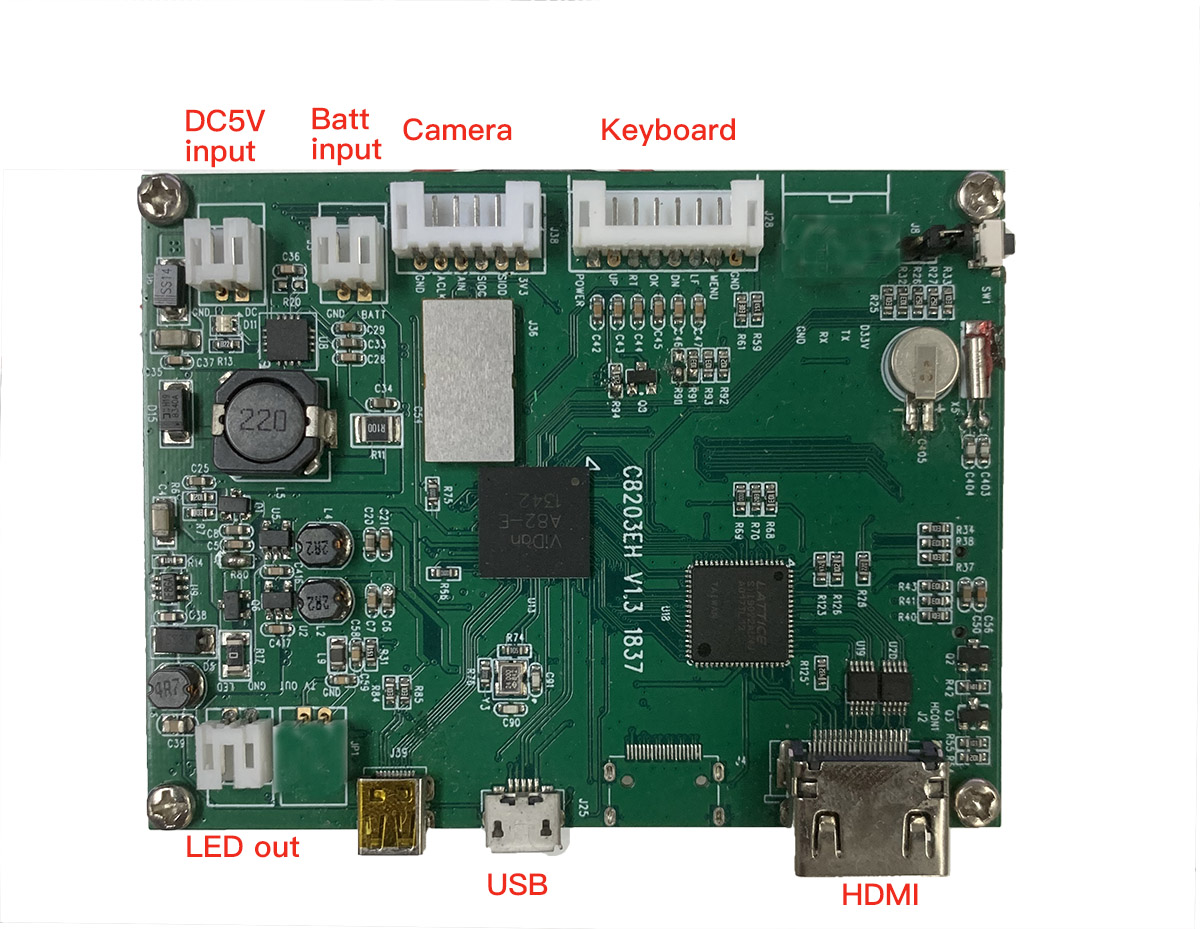 ---
C8261
This module has been designed to interface the micro camera muC103T, which has analog video signal interface. It provides TV interface to connect TV set.
Features:
Small size 22x55mm
Interface to muC103T
Auto White Balance
Real time Video output
Plug and play
Support NTSC or PAL Display
Image display in center of monitor
Latency <0.1sec
5VDC operate